Evaluate Business Process
Welcome!
Upload a BPMN model to begin evaluating the compliance level of your business process to the GDPR.
You will be asked a series of questions to identify GDPR-focused characteristics and attributes of the relevant elements in the process diagram. This information will be used to instantiate a compliance model of the GDPR (below) that this analyzer is based on. The output will help refine the process model and determine potential violations of the GDPR that may risk your organization receiving administrative fines as outlined by the regulation.
The output is intended to serve as a basis for rectification of the process model and may require further consultation with the process stakeholders to correct.
GDPR Compliance Model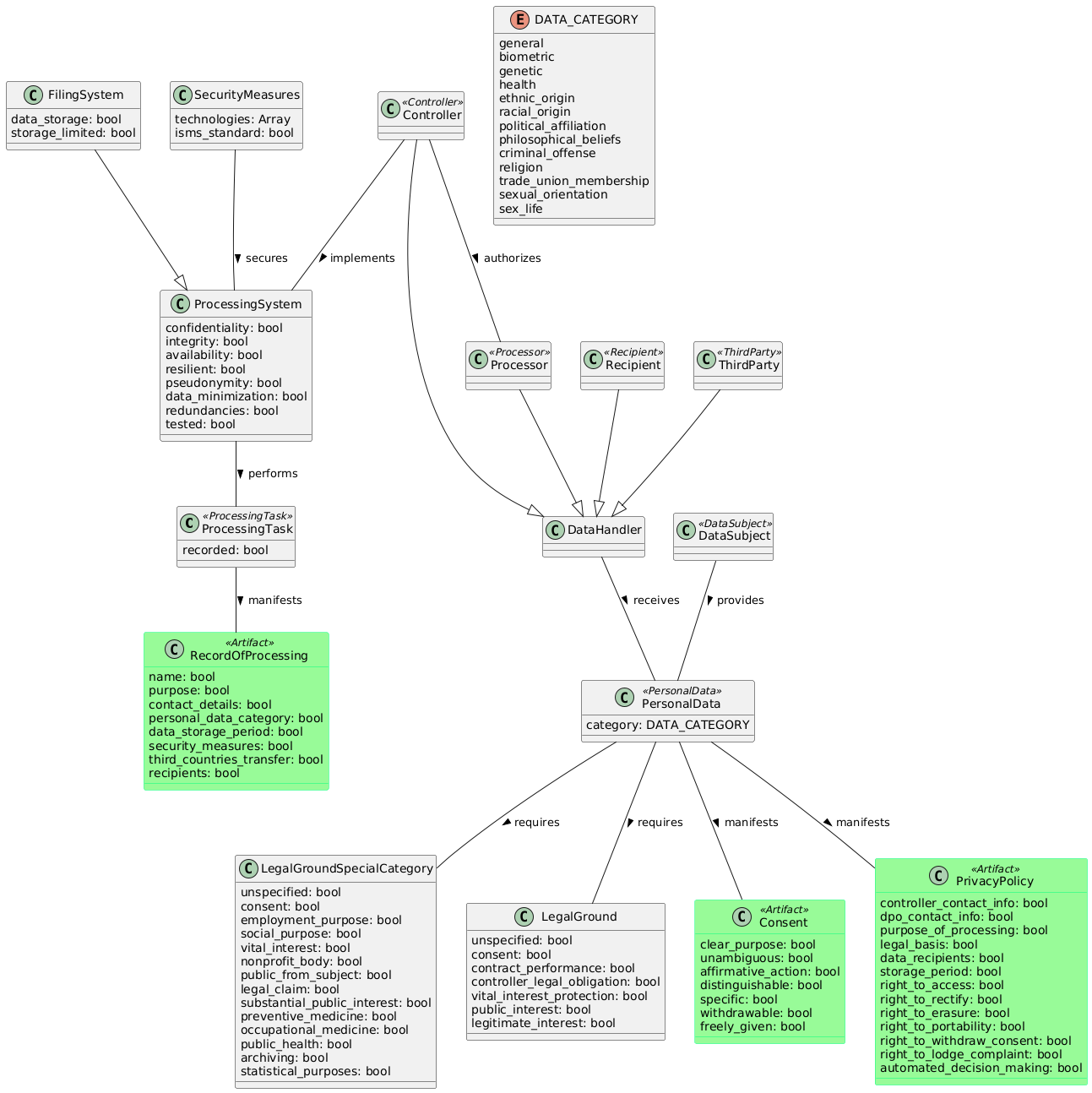 GDPR Compliance Process Diagram